Graston Technique for Physical Therapy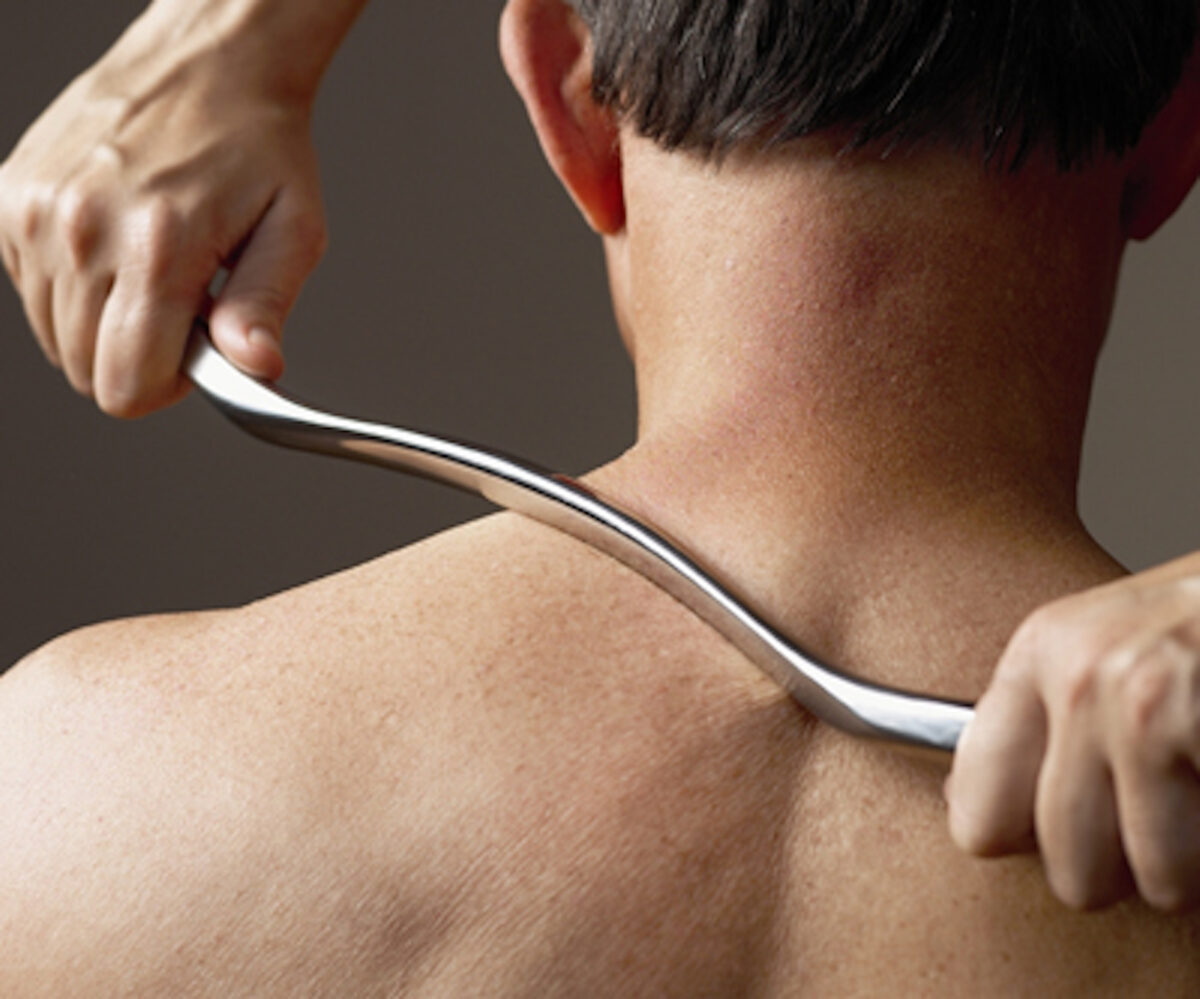 The Graston Technique is commonly used by chiropractors or physiotherapists to break down the scar tissue that forms as a result of injuries1. Primarily targeting muscles, fascia, ligaments, and tendons, the Graston Technique has shown to be quite promising in improving a patient's rehabilitation period after an injury by increasing function in the injured area1. This technique works by massaging the injured area to increase blood flow, thus increasing the healing rate of the injured tissue1. Despite its common use, literature on its efficacy is scant1.
However, over the last couple of years, new research has emerged regarding the Graston Technique. Lee et al. (2016) compared the Graston Technique to general physiotherapy exercises to understand which rehabilitation method would be most effective in decreasing pain and increasing function (measured with range of motion)2. Using two groups of patients, the researchers found that after a 4-week intervention with one of the two methods, the Graston Technique was more effective for chronic lower back pain than general exercises2. Specifically, it led to a greater increase in range of motion as well as a greater decrease in pain levels, as compared to results after general exercises2. Moon et al. (2017) looked more generally at low back pain and found similar results to Lee et al. (2016) in that patients who used the Graston Technique showed more significant improvement in their range of motion as well as a general decrease in pain intensity compared to those who used general physiotherapy stretching exercises 3.
Focusing on injuries at the ankles or knees, Stanek et al. (2018) finds that the Graston Technique is not as effective in reducing pain and increasing range of motion as another rehabilitation method called compressive myofascial release4. After conducting a randomized controlled trial that compared the two methods, the researchers found the most improvement in range of motion of the ankles for people who were treated with compressive myofascial release4. The Graston Technique did also increase the range of motion for patients compared to those in the control group, but these improvements were not as significant4. With this, it becomes evident that the Graston Technique is beneficial for certain injuries over others.
A more recent study investigates the efficacy of the Graston Technique for chronic heel pain5. Comparing this intervention to conservative care for heel pain, Jones et al. (2019) found that patients in the Graston Technique group had significantly less pain as well as increased function of the heel compared to those in the other intervention group5. Given these results, the Graston Technique may be more beneficial for chronic heel and lower back pain; however, it does not seem to be as beneficial for chronic ankle or knee pain2,3,4,5. The variance in these results illustrates the need for more comparisons between different interventions in order to determine which techniques are best for different types of injuries.
References:
(1) Thomas Hyde, D., 2020. The Graston Technique: An Instrument Assisted Soft Tissue Manual Therapy For Back Pain. [online] Spine-Health. Available at: <https://www.spine-health.com/treatment/chiropractic/graston-technique-instrument-assisted-soft-tissue-manual-therapy-back-pain#:~:text=The%20Graston%20Technique%20is%20a,massage%2Fscraping%20the%20skin%20gently>.
(2) Lee JH, Lee DK, Oh JS. The effect of Graston technique on the pain and range of motion in patients with chronic low back pain. J Phys Ther Sci. 2016;28(6):1852-1855. doi:10.1589/jpts.28.1852
(3) Moon JH, Jung JH, Won YS, Cho HY. Immediate effects of Graston Technique on Hamstring Muscle Extensibility and Pain Intensity in Patients with Nonspecific Low Back Pain. J Phys Ther Sci. 2017;29(2):224-227. doi:10.1589/jpts.29.224
(4) Stanek J, Sullivan T, Davis S. Comparison of Compressive Myofascial Release and the Graston Technique for Improving Ankle-Dorsiflexion Range of Motion. J Athl Train. 2018;53(2):160-167. doi:10.4085/1062-6050-386-16
(5) Jones ER, Finley MA, Fruth SJ, McPoil TG. Instrument-Assisted Soft-Tissue Mobilization for the Management of Chronic Plantar Heel Pain: A Pilot Study. J Am Podiatr Med Assoc. 2019;109(3):193-200. doi:10.7547/16-105