Post-Intensive Care Syndrome: Physical Therapy Treatments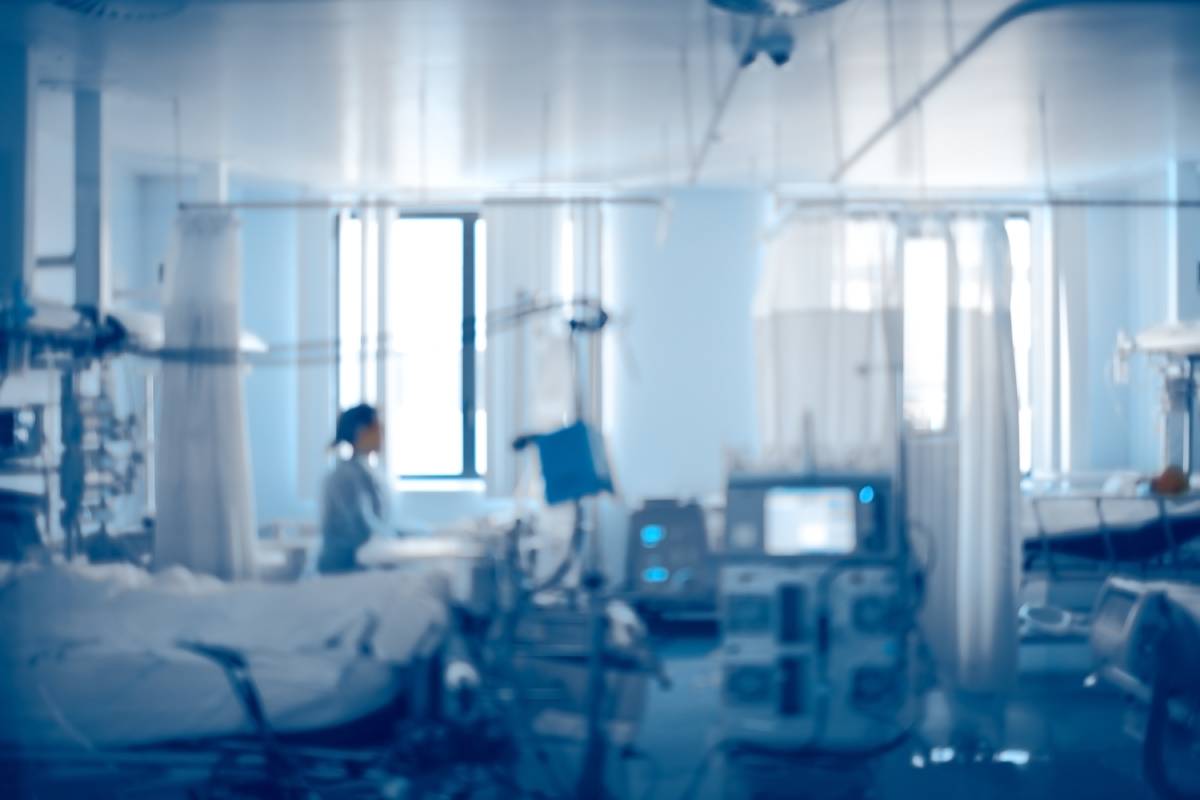 Intensive care units (ICUs) allow patients with life-threatening injuries and/or illnesses to be extensively monitored so that treatment and recovery go as smoothly as possible. Each year, nearly four million adults stay in an intensive care unit (Smith, 2020), one third of whom require a ventilator for breathing assistance (Davidson, 2013). Many of these patients experience new or worsening health issues from their condition or associated treatments and continue to experience them after discharge, often even permanently. One study suggests that physical complications after critical illness may occur in as many as 70% of people (van der Schaaf, 2009). Post-intensive care syndrome, or PICS, refers to the physical, mental, or emotional impairments following critical illness ranging from muscle weakness and imbalance to cognitive dysfunction. These patients may benefit from physical therapy.
A number of specialists can support patients who may be experiencing warning signs of PICS (Davidson, 2013). Occupational therapists help patients relearn life skills such as grooming, feeding, dressing, balancing a checkbook, and other daily activities. Psychiatrists and psychologists diagnose and treat mental health problems. Physiatrists diagnose and treat injuries to the muscles, bones, tissues and nervous system, and provide exercises for patients to improve, or adapt to, their physical condition. Finally, physical therapists help restore mobility after injuries to the muscles, bones, tissues and nervous system.
Because many PICS-related physical and cognitive impairments present themselves in the first year following critical illness (Smith, 2020), several interventions should be pursued immediately. Rehabilitation efforts during and shortly after an ICU stay are important for improving patient outcomes. Help from therapists early on can provide opportunities to promptly identify and create an individualized plan to manage the health problems associated with PICS. Internal medicine specialist Gretchen Colbenson, family physician Annie Johnson, and critical care specialist Michael Wilson suggest that "Rehabilitation efforts be focused at all three domains of PICS: psychological, physical and cognitive" (Colbenson, 2019). Outpatient programs for physical rehabilitation vary but typically span 6–12 weeks after discharge and can include exercises, in-home therapist sessions, telehealth therapy, and cognitive rehabilitation. In one study, it was found that a 12-week cognitive and physical rehabilitation program noticeably improved patients' cognitive functioning (Colbenson, 2019).
Critical illness also takes a toll on the family and friends of the sick, as they often stop tending to their health due to feelings of grief, worry, or stress. 30% may begin to experience their own mental health problems, such as depression, anxiety, and PTSD (Davidson, 2013). It is important for the loved ones of an ICU or post-ICU patient to take care of themselves by eating well, resting frequently, exercising, and seeking help from social workers, case managers, and pastoral caregivers. 
Patients may benefit from physical therapy services and other forms of support at home and in their communities with home healthcare and outpatient practices, which provide access to rehabilitation services for individuals experiencing PICS. However, there may be limited awareness and understanding of PICS among many physical therapists, as recognition and characterization of PICS has only recently come to light (Smith, 2020). Ongoing efforts are needed to continue to raise awareness among ICU and post-ICU clinicians, caregivers, and families about PICS-related problems in survivors of critical illness.
References
Colbenson, Gretchen A et al. "Post-Intensive Care Syndrome: Impact, Prevention, and Management." Breathe (Sheffield, England) vol. 15,2 (2019): 98-101. doi:10.1183/20734735.0013-2019. 
Davidson, Judy E. "Post-Intensive Care Syndrome." Society of Critical Care Medicine (SCCM), 2013, www.sccm.org/MyICUCare/thrive/Post-Intensive-Care-Syndrome.  
Smith, James M et al. "Home and Community-Based Physical Therapist Management of Adults with Post–Intensive Care Syndrome." Physical Therapy vol. 100,7 (2020): 1062–1073. doi:10.1093/ptj/pzaa059.
van der Schaaf, Marike et al. "Poor Functional Recovery After a Critical Illness: A Longitudinal Study." J Rehabil Med (2009):1041-8. doi: 10.2340/16501977-0443. PMID: 19893999.